College of Business at University of Buraimi Organizes a Cultural Competition for Students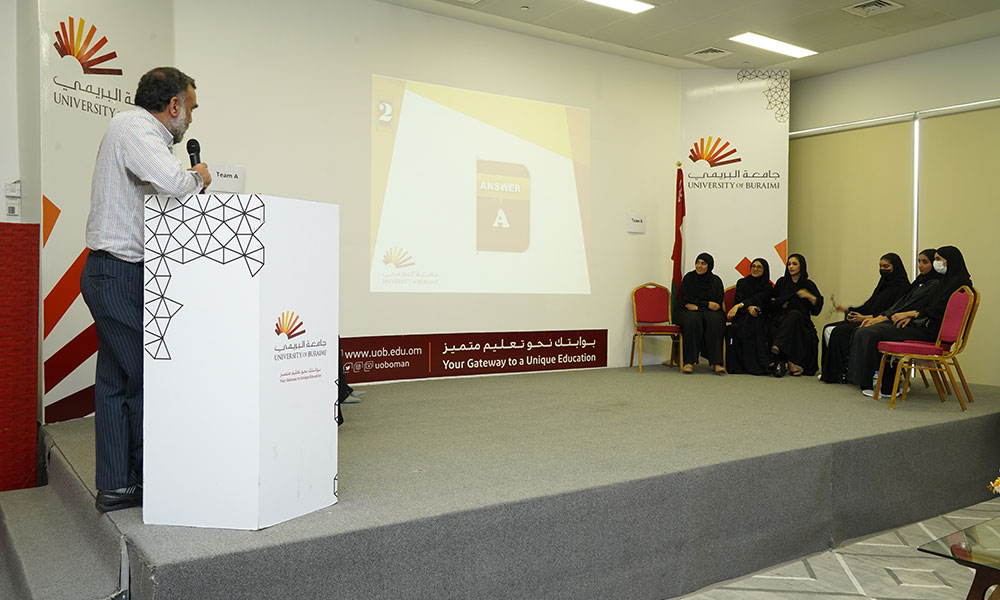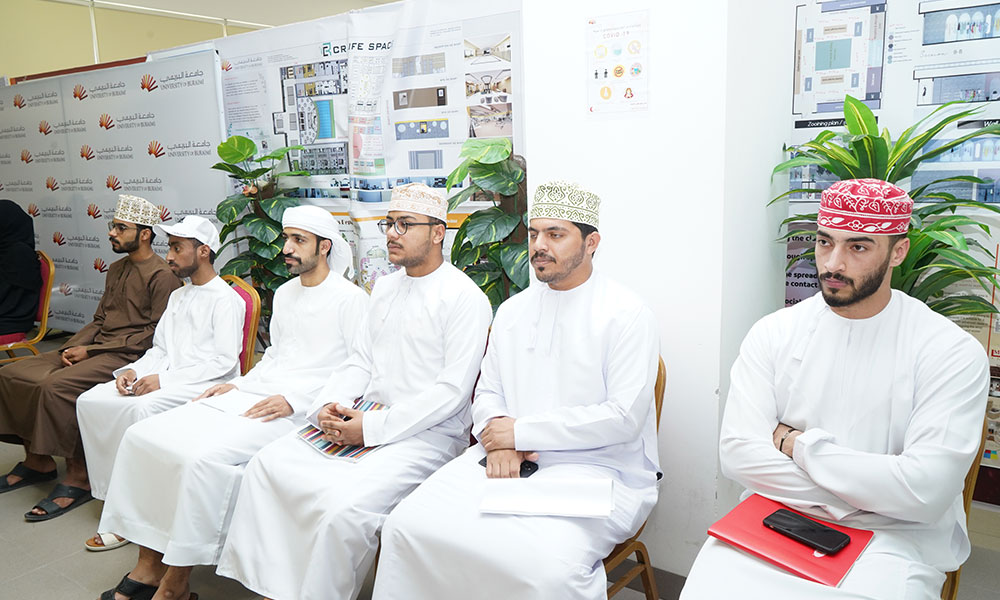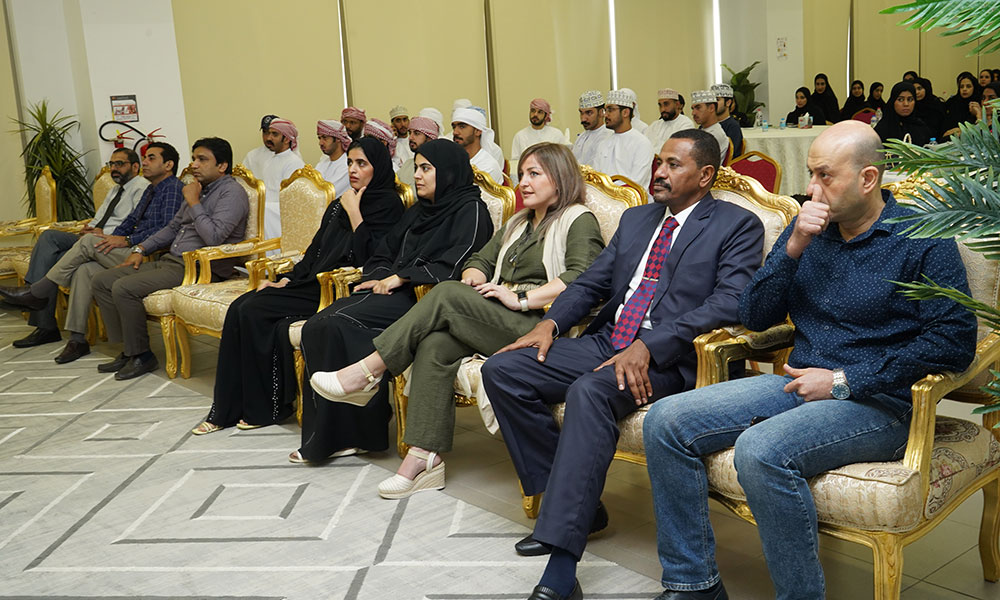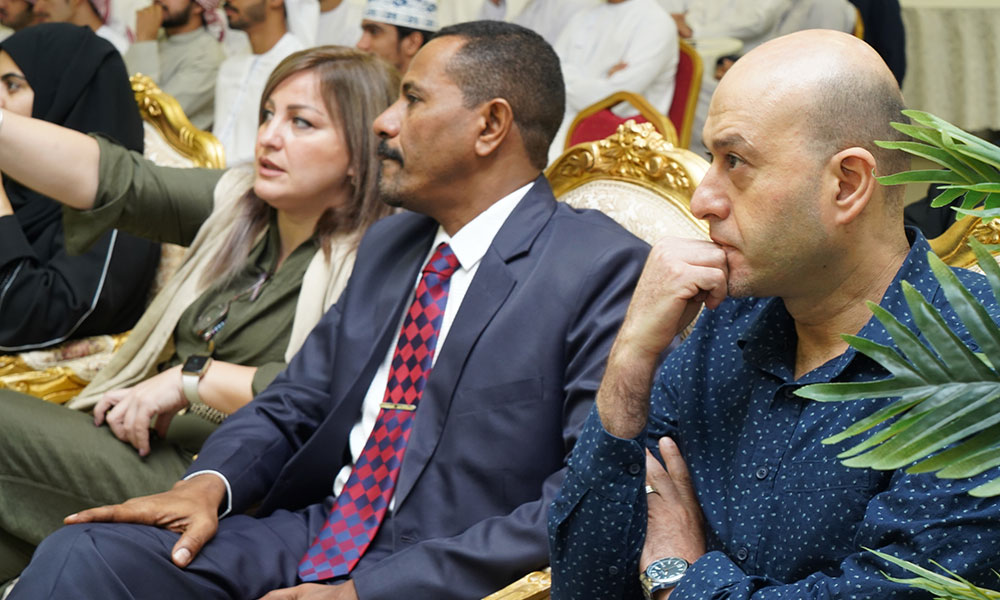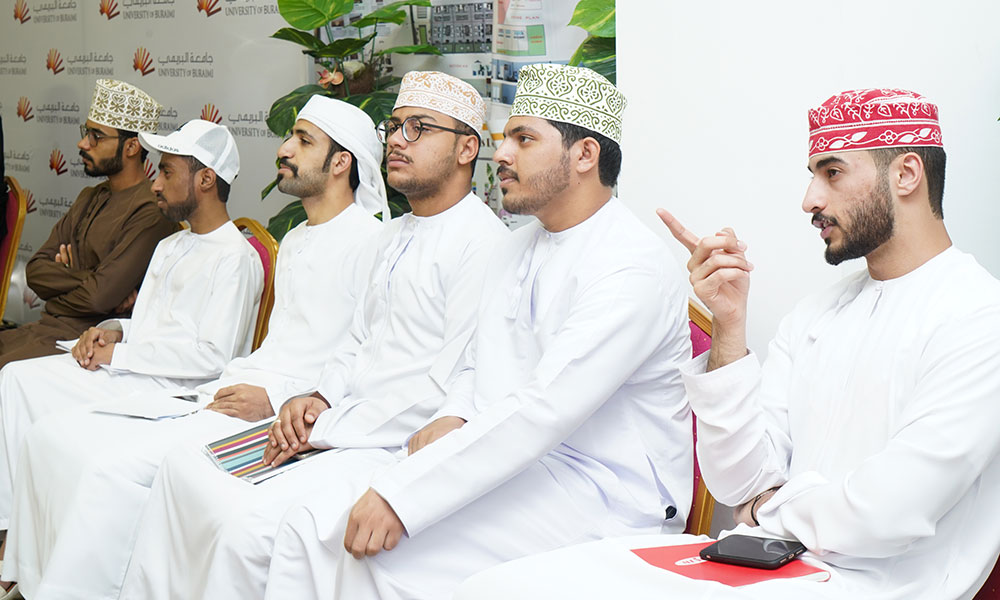 Event Date: 13 Jun, 2022
Location: University of Buraimi
As part of its extracurricular activities, the Alumni and Student Support & Services Committee at the College of Business organized an Intra-Departmental competition attended by a large number of students, faculty and administrators.
Students from various academic programs at the college participated in the competition, which aimed at building an active and vital campus community. Such events complement the university's academic curriculum and augment the student's educational experience.
The competition, which was greeted with much enthusiasm from the audience, had three teams compete in several rounds involving skits and interesting questions related to business as well as general knowledge. Interestingly, students' collaboration enabled them to use their comprehension and logic to arrive at the right answers in a short period of time.
At the end of the competition, the winning team was announced. The winners consisted of Reem Mohammed Al Qatabi, Shayma Mubarak Al Braiki and Sarah Ali Al Saadi. Commemorative gifts were distributed to the winners as well as other participants in recognition of their efforts in making the competition a huge success.
This event was collaboratively prepared and conducted by Mr. Hyder Kamran, Mr. Mudassar Mahmoud, Ms. Buthaina Saeed Al Shamsi and Ms. Sarah Jawaid Ali Akbar Al Balushi. Notably, the competition was appreciated by all participants and attendees as it actively engaged the students in intellectually stimulating tasks in a fun-filled way.