University of Buraimi Hosts Outstanding Students Awards Ceremony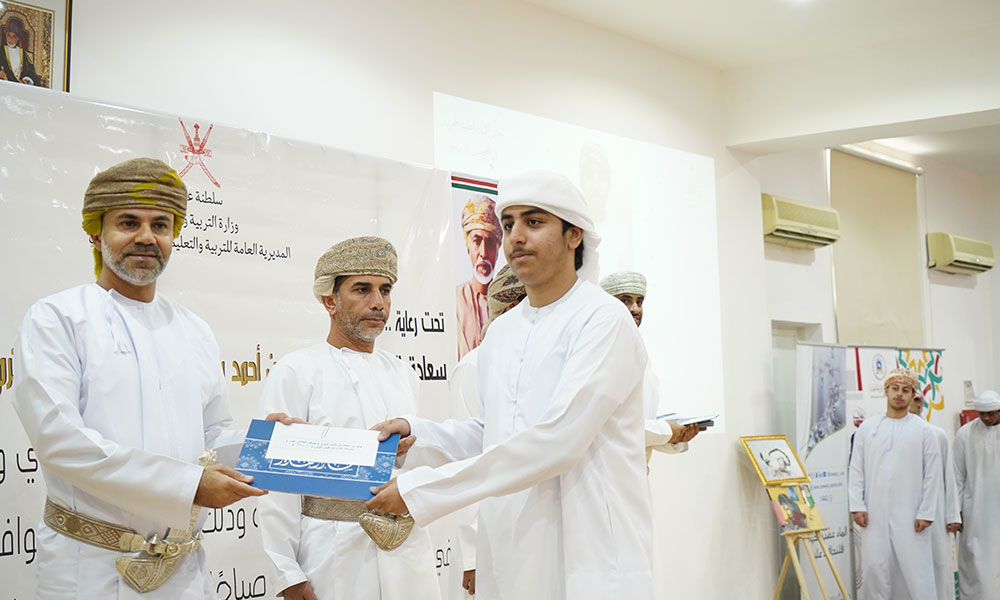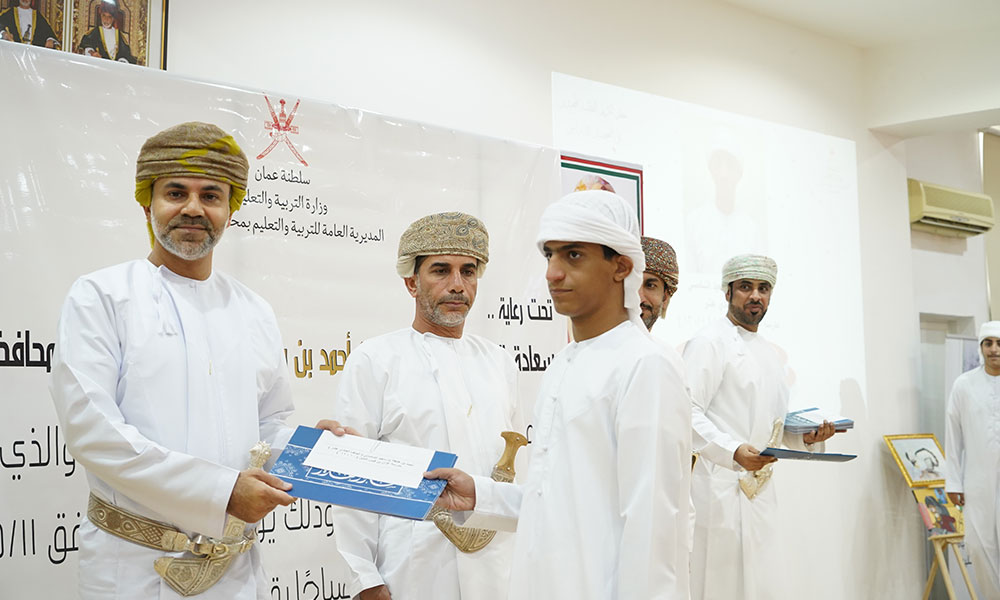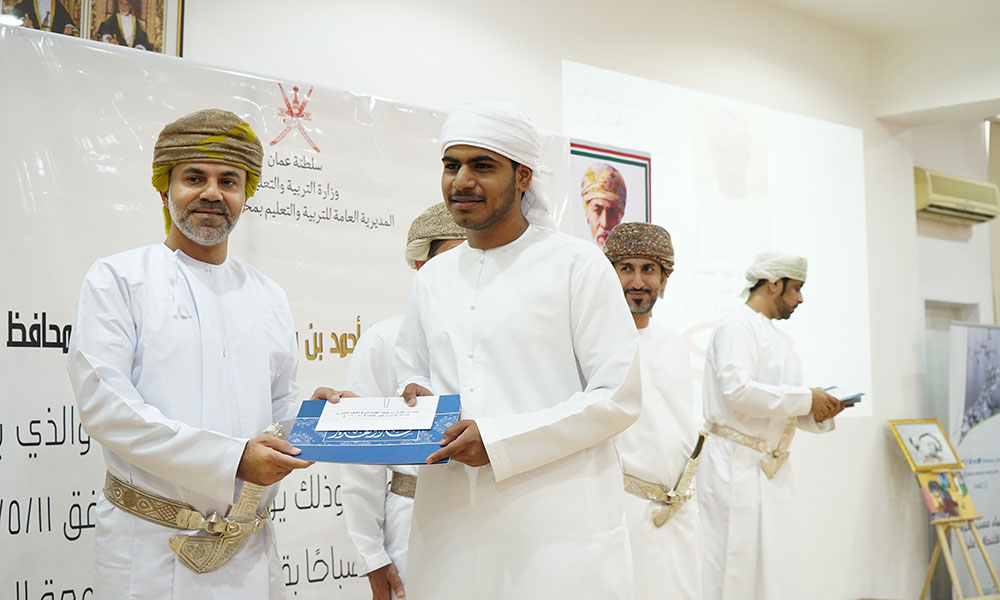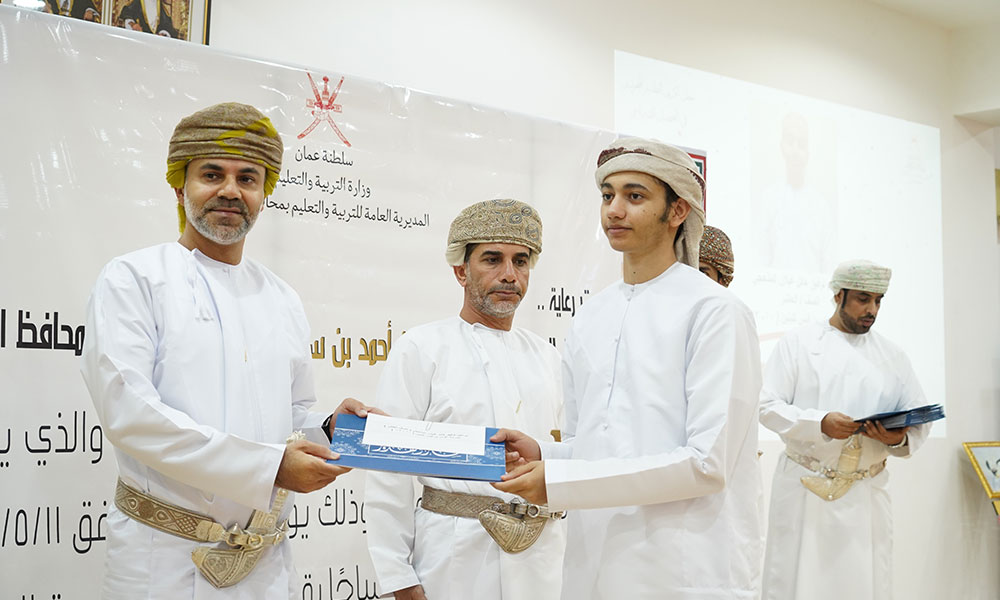 Event Date: 11 May, 2022
Location: Al Buraimi Governorate
In keeping with its social responsibility and community service, University of Buraimi hosted a ceremony honoring outstanding students of Al Buraimi Governorate. The ceremony was organized by the Parents Council in cooperation with the Directorate General of Education in Al Buraimi Governorate, and was held under the patronage of His Excellency Dr. Hamad bin Ahmed bin Saud Al Busaidi, the governor of Buraimi.
This generous initiative, which was chaired by His Excellency Sheikh Hilal bin Ali bin Saud Al Habsi, Wali of Al Buraimi district, rewarded 122 outstanding students in grades 1 to 12 from public and private schools in Buraimi, as well as their parents.
The ceremony was held in the Knowledge Hall of University of Buraimi and was attended by members of the Shura Council representatives of Al Buraimi Governorate, Walis (Mayors) of Al Buraimi governorate and their deputies, leaders and officials from the public and private sectors in the civil and military corps, and representatives of sponsoring companies. Also present at the event were senior officials from the University of Buraimi, namely, Mr. Yusuf bin Karam Al Farsi, Chairman of the Board of Directors, and Dr. Abood bin Hamad Al Sawafi, Vice Chancellor of the University.
University of Buraimi ensures to regularly host such community events based on its great commitment to serving the community, and its continued support for all initiatives that help improve the community and its workforce.