University of Buraimi Organizes a Workshop on Managing Presbyopia with Progressive Lenses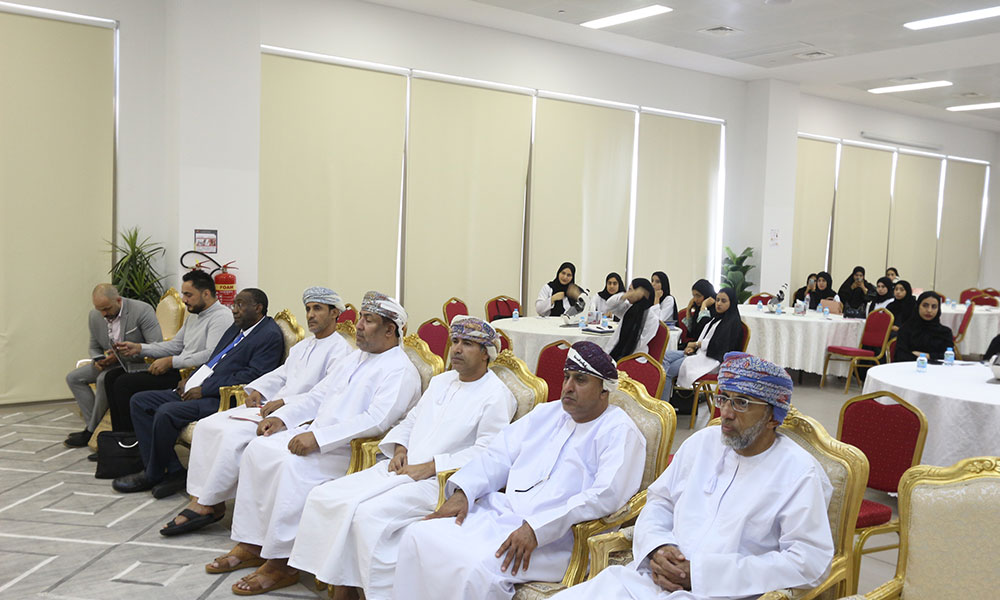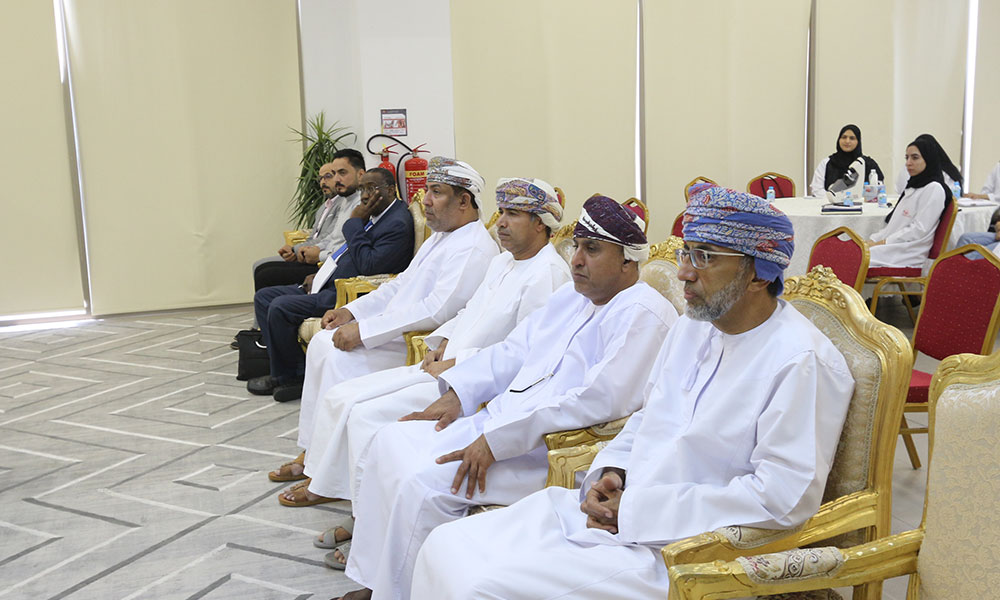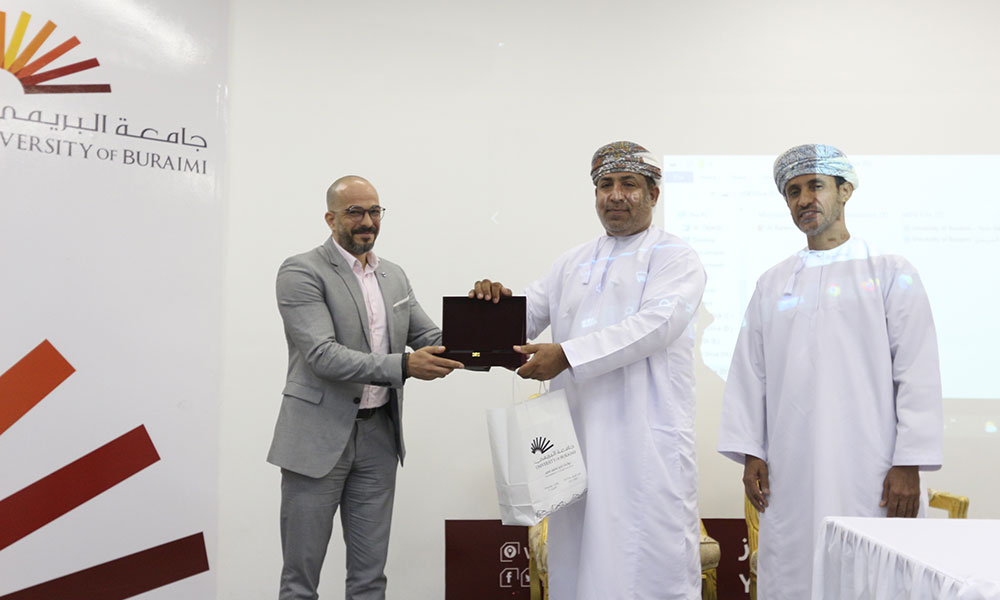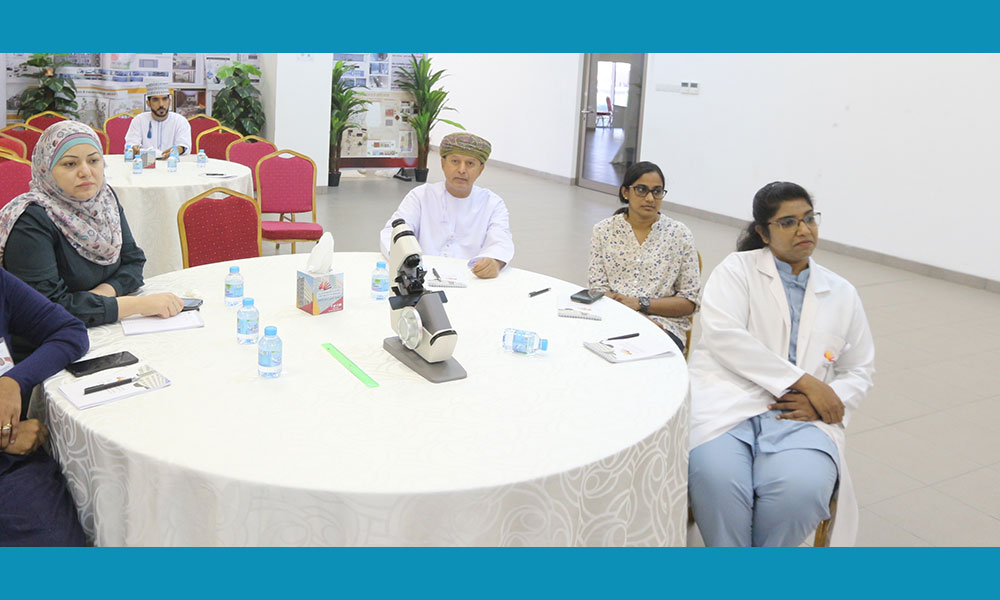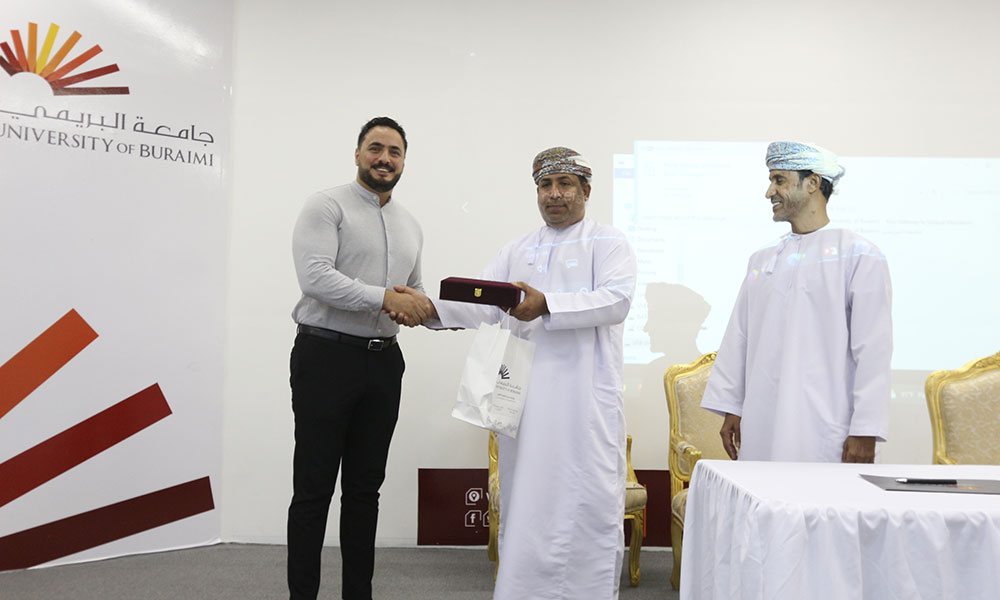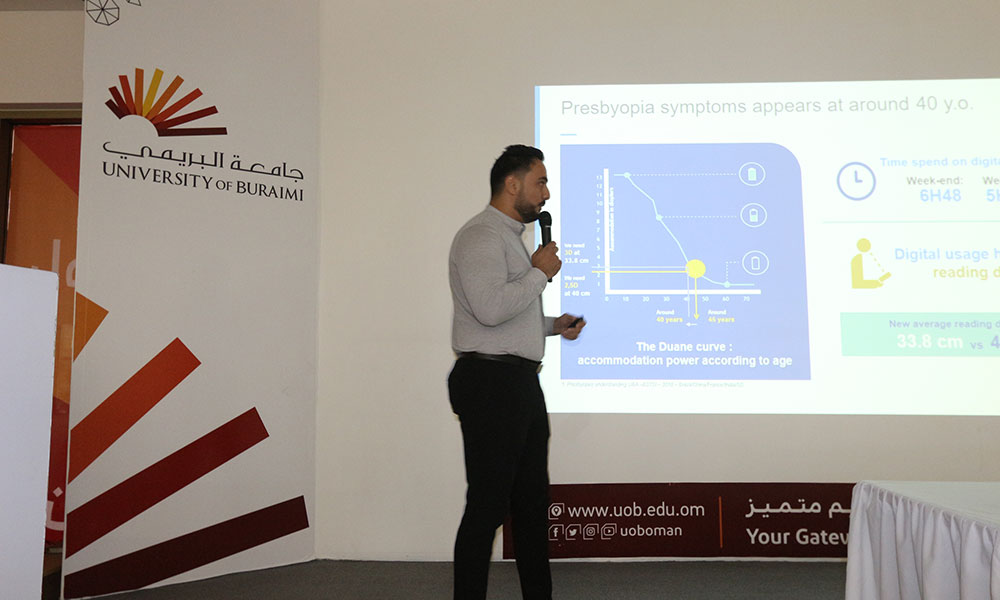 Event Date: 12 Jun, 2022
Location: University of Buraimi
Building on global Optical expertise, University of Buraimi, represented by College of Health Sciences in collaboration with the Training Institute, hosted a scientific team from ESSILOR- Middle East, one of the leading ophthalmic lens manufacturers spread across more than 70 countries worldwide.
University of Buraimi hosted ESSILOR to present a workshop on "Managing Presbyopia (Age-related long-sightedness) with progressive lenses". The delegation of the leading company included Mr. Maher Al Salhi and Mr. Majdi Marish, who have over 15 years of experience in the field of ophthalmic optics in the Middle East. Moreover, a number of administrative leaders from the university were in attendance.
At the beginning of the workshop, Dr. Hilal bin Hamoud Al Rahbi, Dean of the College of Health Sciences, welcomed the students and attendees, and expressed his wish to use this collaboration to develop knowledge and enhance capabilities and possibilities in the optometry field.
The workshop was presented in several sessions. The first was devoted to highlighting the lens height measurement system as one of the most important operational procedures that should be recognized by professional optometrists. After the session, Dr. Jalal Mohammed Ismail, associate professor at the College of Health Sciences, thanked the visiting delegation and all those present, inviting everyone to attend the following sessions.
The other sessions focused on the workshop's main theme, namely, the management of presbyopia with progressive lenses.
At the end of the event, all participants expressed their gratitude and appreciation for the informative and engaging workshop. Then, Dr. Abdullah bin Said Al Kalbani, Acting Deputy Vice-Chancellor for Academic Affairs, Research and Innovation, presented a commemorative gift to the visiting delegation.