College of Engineering of University of Buraimi Organizes a Field Visit to Redesign the Cave Park in Mahdha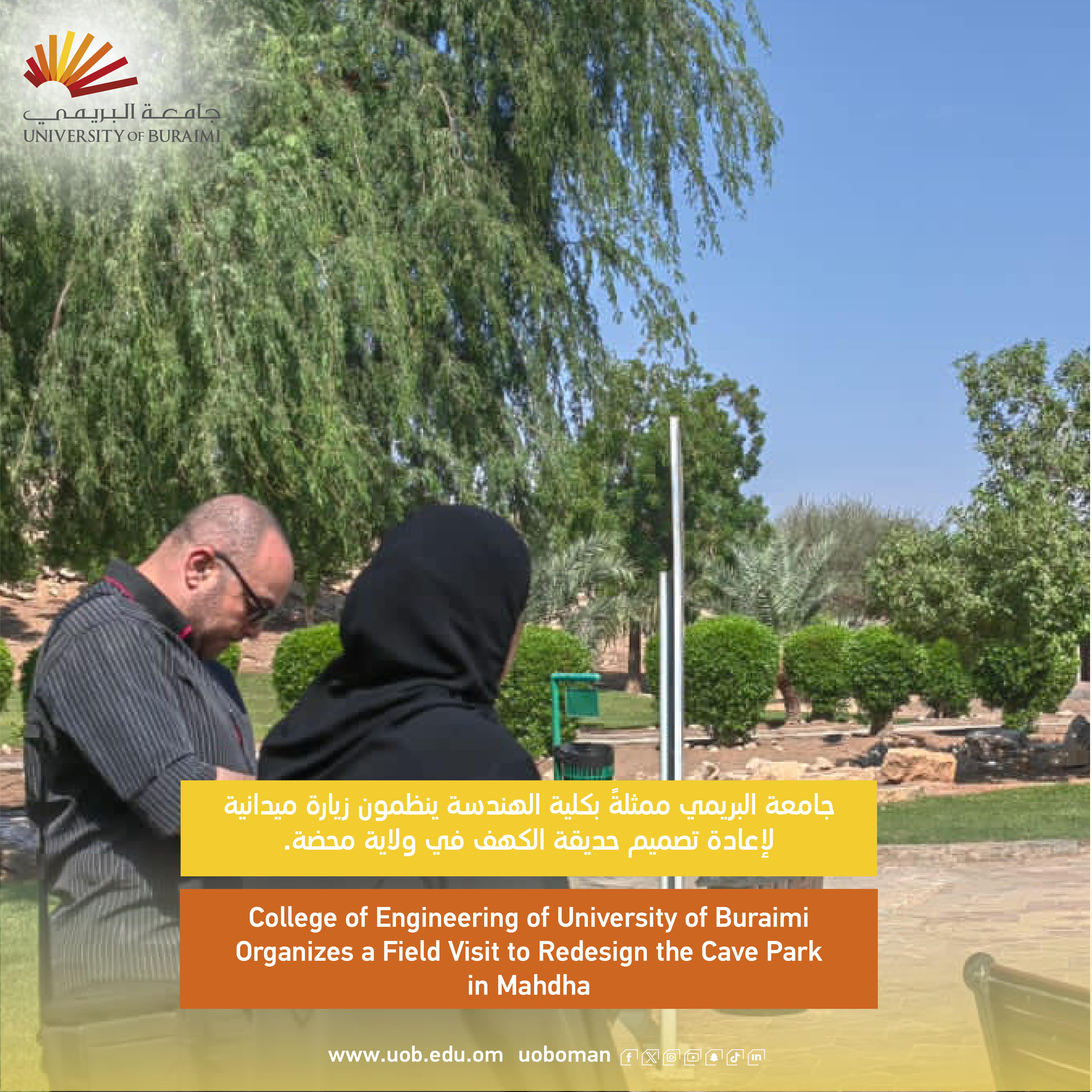 The College of Engineering at the University of Buraimi conducted a field visit to work on the redesign of the Cave Park in Wilayat Mahdha. The park is a tourist attraction that draws many tourists and members of the community. Several recreational and service facilities were proposed, which, in turn, would revive tourism in the region and serve the community at large. During the visit, the visiting team gathered feasible suggestions and concepts to make informed decisions for the initial design.
Copyright © University of Buraimi2023All Rights Reserved.