College of Engineering of University of Buraimi Participates in the 10th Edition of The Oman Collegiate Programming Contest (OCPC)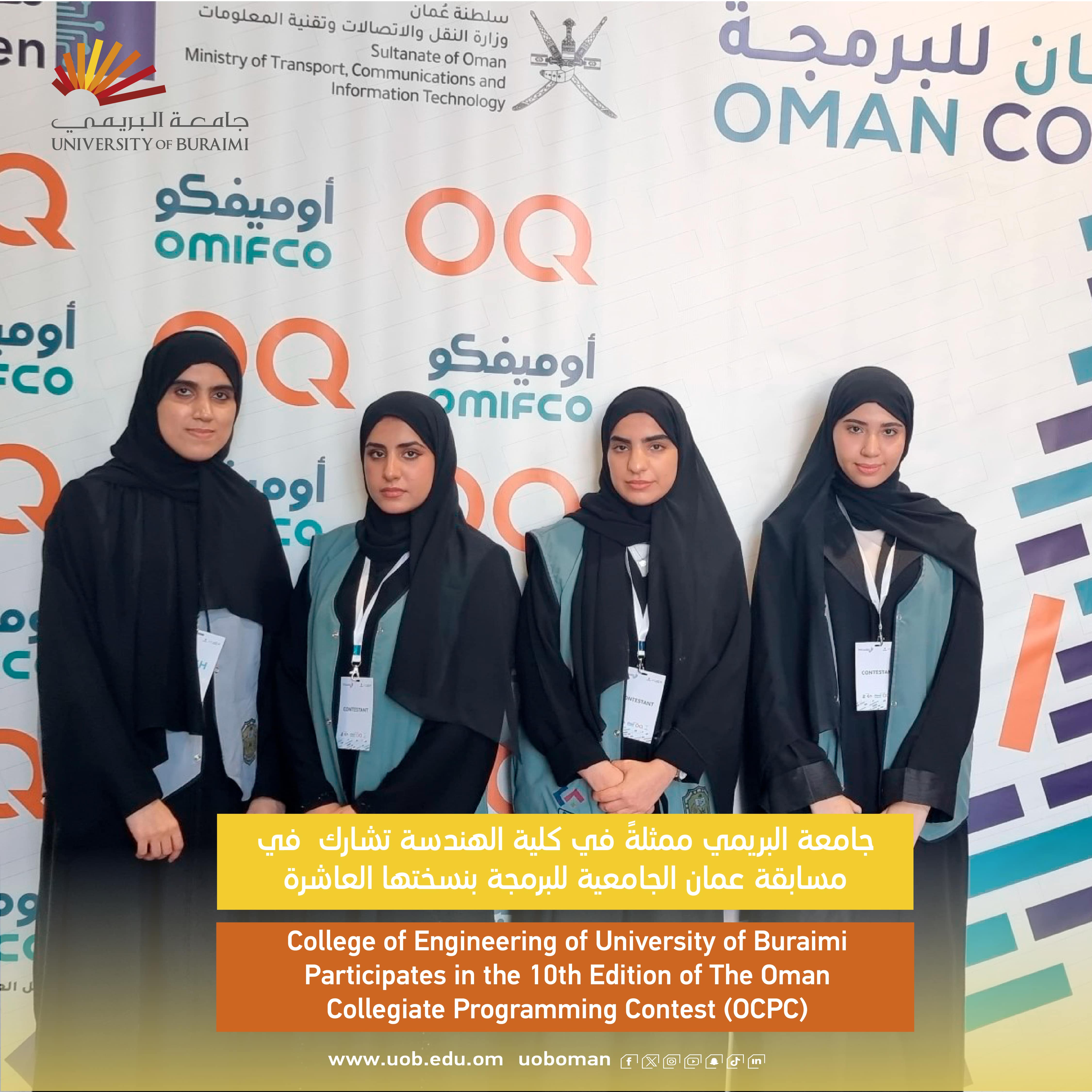 The College of Engineering took part in the Oman Collegiate Programming Contest's 10th edition to represent the University of Buraimi. The competition refines students' problem-solving skills in programming, enhances their abilities, and facilitates the exchange of experiences with students from other universities. The competition took place over two days, with the first day featuring a training competition to familiarize students with the preparation, evaluation, and verification system for the actual competition. On the training day, students solved two out of three problems. The second day included the actual competition that lasted about 5 hours, and the students' results were very good compared to previous years.
Copyright © University of Buraimi2023All Rights Reserved.