In collaboration with Ministry of Higher Education, and Innovation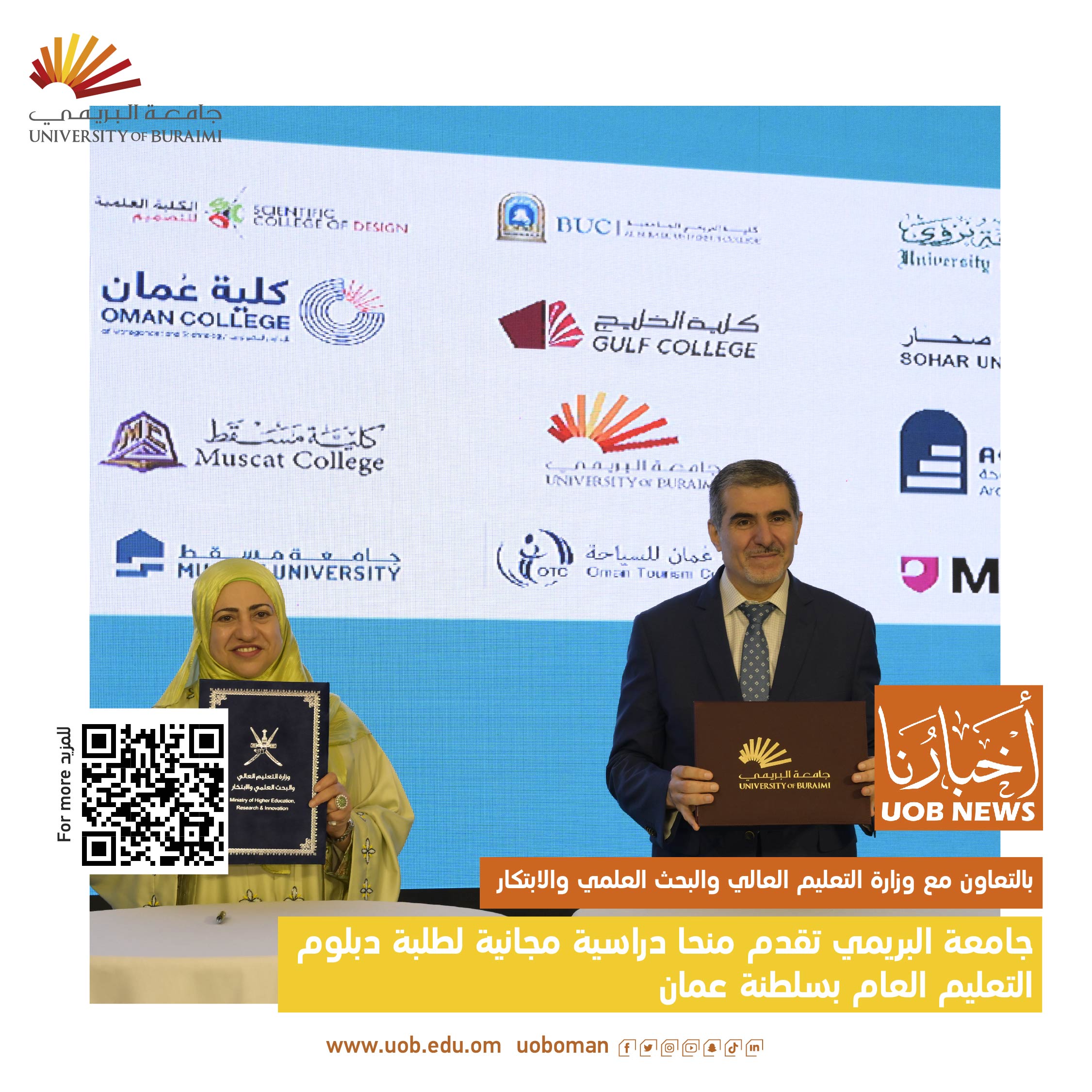 The University of Buraimi and the Ministry of Higher Education, Research, and Innovation signed an agreement to provide scholarships to Omani General Education Diploma graduates who will enroll in higher education institutions starting from the 2023-2024 academic year. The agreement is part of the university's ongoing commitment to serving the community and is in line with the goals of higher education institutions to achieve Oman Vision 2040 of transitioning into a knowledge-based society.
This agreement is one of 23 agreements signed by the ministry with several private higher education institutions, collectively providing 742 free scholarships with a total value of over 9 million Omani Rials.
The agreement was signed in Muscat by Dr. Said Eid Younes, Vice-Chancellor of the University of Buraimi, and H.E. Dr. Rahma bint Ibrahim Al Mahrouqi, Minister of Higher Education, Research, and Innovation.
This event occurred during the seminar "The Roles of Private Higher Education Institutions in Serving the Community and Transitioning to a Knowledge-Based Society," organized by the ministry.
Copyright © University of Buraimi2023All Rights Reserved.