Training Institute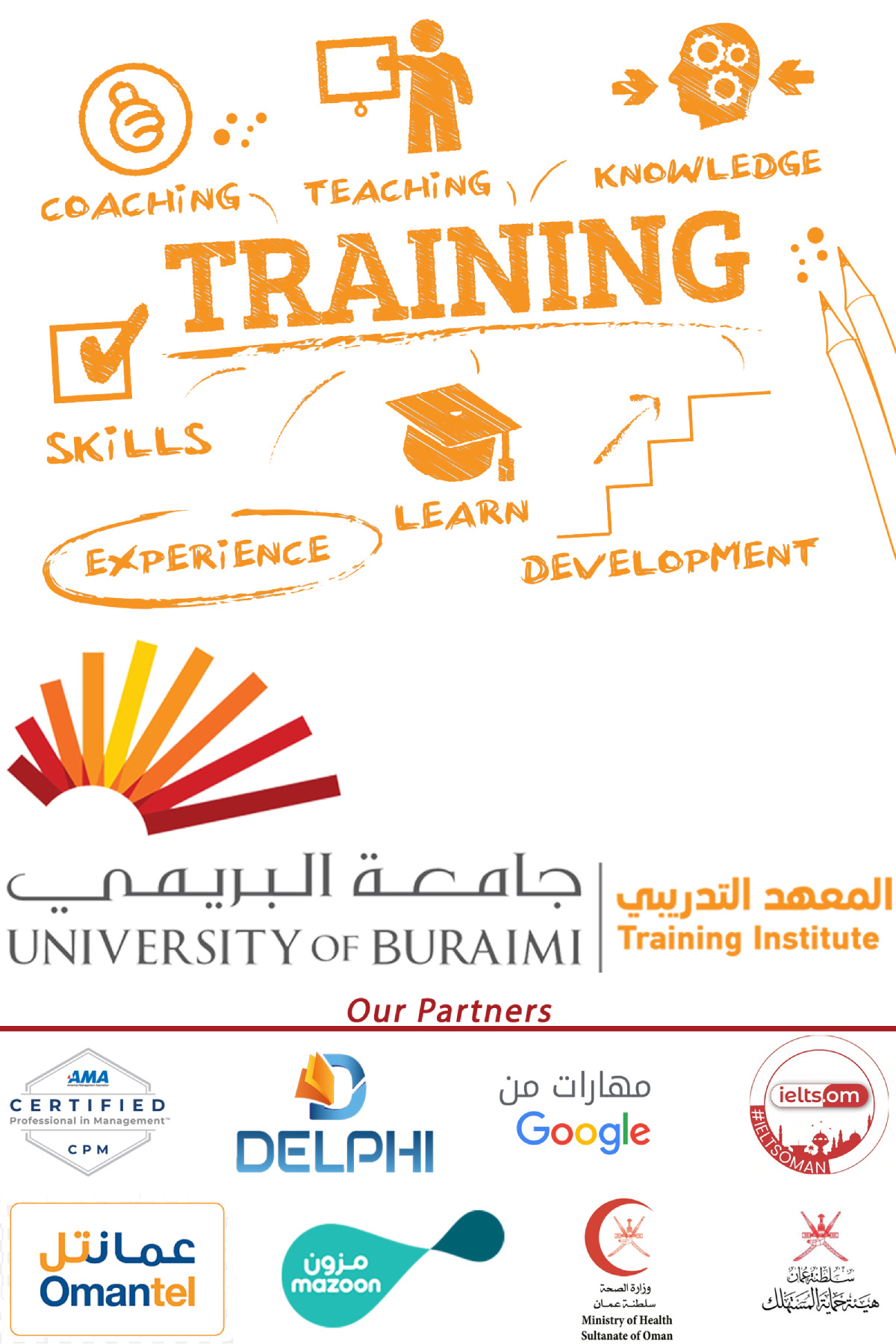 Training Institute is a training entity accredited by the Omani Ministry of Higher Education, Research and Innovation to provide training services and programs developing life coping skills and job skills that target various groups of society, including professionals, workers, and fresh graduate students, and aim to:
Contribute to offering skill and development programs in engineering, management, health sciences, languages, and others for the various segments of society.

Delivering international professional certifications.

Provides the possibility of training to take exams for international professional certificates.

Support the participation of experts and specialists in providing training programs for different groups of society, each in its field.

Contribute to providing the professional and self-development of university employees.

Organize the joint contracts with government and private sectors to implement specialized professional development and consulting programs.

Conduct agreements that serve the fields of training, development and community service.

Provide community service programs to train and enlighten individuals and society.

The Institute also seeks to offer specialized training programs in cooperation with some international agencies specializing in the areas of training and development.
Accordingly, the Training Institute welcomes your participation and constructive and purposeful suggestions for the development of individuals as well as the community to support lifelong learning.
For more information, kindly contact