It gives me immense pleasure to invite you to join the University of Buraimi, a premier educational institution, which is one of the largest institutions of higher education in the Sultanate of Oman.
The University of Buraimi, through the motto that it raised from the very beginning (Your Gateway to a Unique Education), is committed to providing academic programs that keep pace with the requirements of the labor market, and the aspirations of Oman Vision 2040. The University includes (29) scientific disciplines that award bachelor's degrees, higher diplomas and diplomas, and (6) programs that award master's degrees spread across four colleges, namely College of Business, College of Engineering, College of Health Sciences and College of Law.
Some of these programs are flexible in the time allotted to classes to suit working professionals and business owners in particular, as classes are scheduled on weekends only (Friday and Saturday). In the same vein, some programs are offered in the evening only.
In addition to all these academic programs, university students enjoy many non-academic services provided by different university departments, through various on-campus services and facilities, including library, restaurants, cafes, lounges, grassy areas and sports stadiums. Moreover, there is a modern and highly equipped dormitory for female students, which can accommodate more than (1000) students, and includes all the services that students need to ensure a stable, safe and stimulating university environment.
I once again welcome you warmly and hope to work with you as partners for the future. I also hope that the University of Buraimi will be your ideal choice to prepare you to be leaders of development and growth in your beloved country.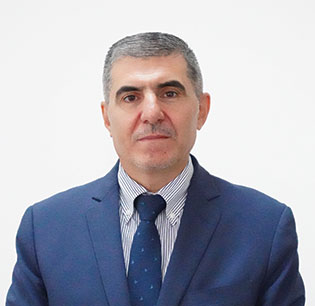 Dr. Said Eid Younes
Vice Chancellor