Higher education today is no longer a luxury, nor a prestige. It is a right of the youth and their pathway to success.
The University of Buraimi is a young dynamic Higher Education Institution that aims to produce unique, outstanding, brilliant graduates through its programs offered through four colleges – College of Business, College of Engineering, College of Health Sciences, and College of Law.
On my own behalf and on behalf of all academic and administrative members of the University of Al Buraimi, I am pleased to congratulate you on your acceptance into the University of Al Buraimi, where we raised the slogan "Your Gateway to Distinguished Education" and we are working hard to achieve it by providing different programs that meet the aspirations of our students and labor market necessities.
UoB with its stakeholders works together with a unique goal of preparing the next generation to be leaders, decision-makers, innovators, and entrepreneurs. Such will never be possible without offering to our students not only a learning environment but also a true exposure to real-world challenges and situations where they have to take initiative, make decisions, learn from their mistakes and be able to sustain life-long learning. Diversifying our teaching methodologies, and combining theory, practices, and case studies is what allows us to excel in preparing graduates for a continuously challenging and changing environment.
UoB is your gateway to success; your gateway in becoming unique, outstanding, and brilliant.
With my best wishes for success and prosperity,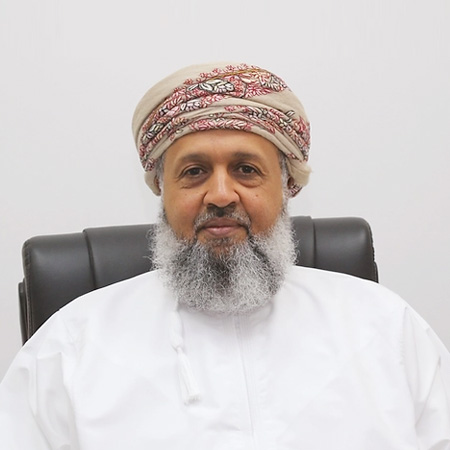 Dr. Abood Hamed Al Sawafi
Vice Chancellor