Dear Students,

It is a great joy for me to welcome you to the College of Business on behalf of the faculty members, staff, and students. CoB contributes to a vibrant diversity of culture along with a remarkable academic environment comprised of highly committed faculty, a value-driven curriculum, and outstanding facilities. We feel honored that you intend to pursue your studies with us. The University of Buraimi's College of Business is one of four colleges devoted to supporting the community and nation. The College of Business delivers high-quality education and develops students to be leaders in their chosen fields by equipping them to work in business and government for long and profitable careers.
The College offers the following degrees: Bachelor of Arts in Business Administration and E-Business Management, Bachelor of Arts in Management Information Systems, Bachelor of Arts in Banking & Islamic Finance, Bachelor of Science in Global Supply Chain Management & Logistics, Bachelor of Arts in Human Resource Management, Bachelor of Arts in Business Administration with concentration in E-Marketing and Social Media, Master of Public Administration, and Master of Business Administration with concentration in General Management/Public Health Management.
The College's ethos is aimed at providing students with unique and rewarding learning experiences by exposing them through innovative challenges and endeavors that bring out the best in them. Our graduates have a strong foundation in business principles, along with the highest standards of professional and ethical behavior, and are equipped to deal with workplace challenges as well as social demands. Furthermore, we strengthen students' managerial and leadership abilities in order to equip them to be national and global business leaders. In addition, we are extremely fortunate to have devoted and skilled educators and staff readily available to students and committed to their success.
The College of Business is also subject to periodic evaluations by the Sultanate of Oman's Ministry of Higher Education, which ensures that it satisfies all of the requirements and quality standards set forth in Oman.
If you want any clarification, please do not hesitate to contact me or any other member of the College. We are delighted to provide you with the knowledge and support you deserve.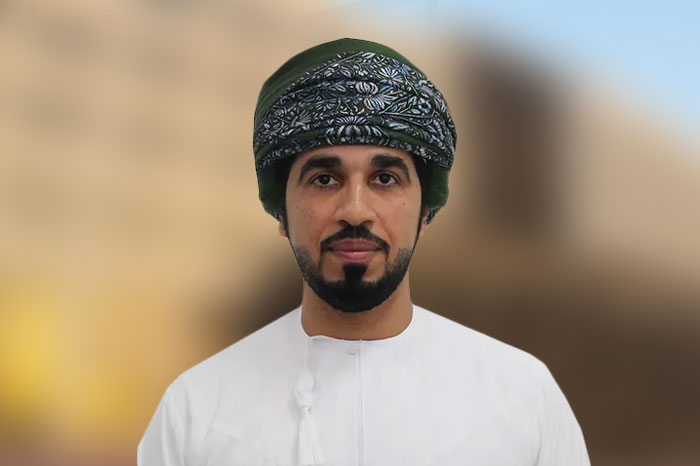 Dr. Ibrahim Rashid Al Shamsi
Dean, College of Business